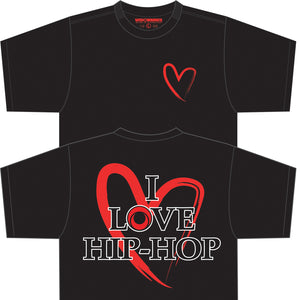 "Love (Hip-Hop)" is one of the Visionaries classic cuts. This tee was designed by founding member of the Visionaries Key-Kool.
Hip-hop brought us together as a crew, and allowed us to love each other as brothers. The culture has helped shape and express our understanding of the world, and our lives would not be the same with out it. 
If you love hip-hop as we do, this is for you.
Features a front hit on the heart, and back "I Love Hip-Hop" design.